Editor's Log 02012014
Every beginning starts somewhere. In the case of the Deadwood Writers' Voices, it was September of 2002 at a Barnes & Noble in Northville, MI. The founder, Dave led the group until April of 2004. At that time, the group was known as the writer's group that met at Barnes & Noble once a month from 7-9 p.m. When I joined in January of 2003, there was a solid core of 5-6 members. When Dave moved from the area, he appointed me the next facilitator, probably due to my experience of leading two writer's groups prior to my move into the area.
In my experience with writers' groups, there is one leader. That person makes all of the decisions, although to be honest there are few to be made when the purpose is to share and discuss each other's writing. I wanted this group to be different, and so did it's members. Starting with that first meeting we decided to add a learning component to our meetings, and slowly we grew into a learning community. Currently we have a membership over 30. By early 2004, we named ourselves, The Deadwood Writers.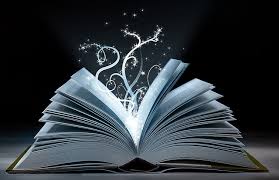 Our mission…
Support all writers to achieve the writing goals that they strive to accomplish.
Our unofficial motto…
Keep writing!
Our learning focus…
Author's craft, marketing and, publication
We've had authors and publishers, such as J.A. Konrath, Aimee Carter, and Marion Nelson Publishing & Marketing, talk to us about craft and publication. From the many learning experiences, members generated the ideas that have dramatically evolved the group's understanding about writing and publication. In our 12th year, the Deadwood Writers' Voices is one such idea.
Deadwood Writers Voices will be a collection of writers exploring the multi facets of writing and publication. Consider this site as our invitation to  join our expanded writers' learning group. The posts range from exploring ideas to being reflective, instructional, or creative. Diverse voices with a wealth of experience are waiting to be revealed. All perspectives and questions are welcome as we can all learn from each other.
Welcome to the Deadwood Writers Voices…