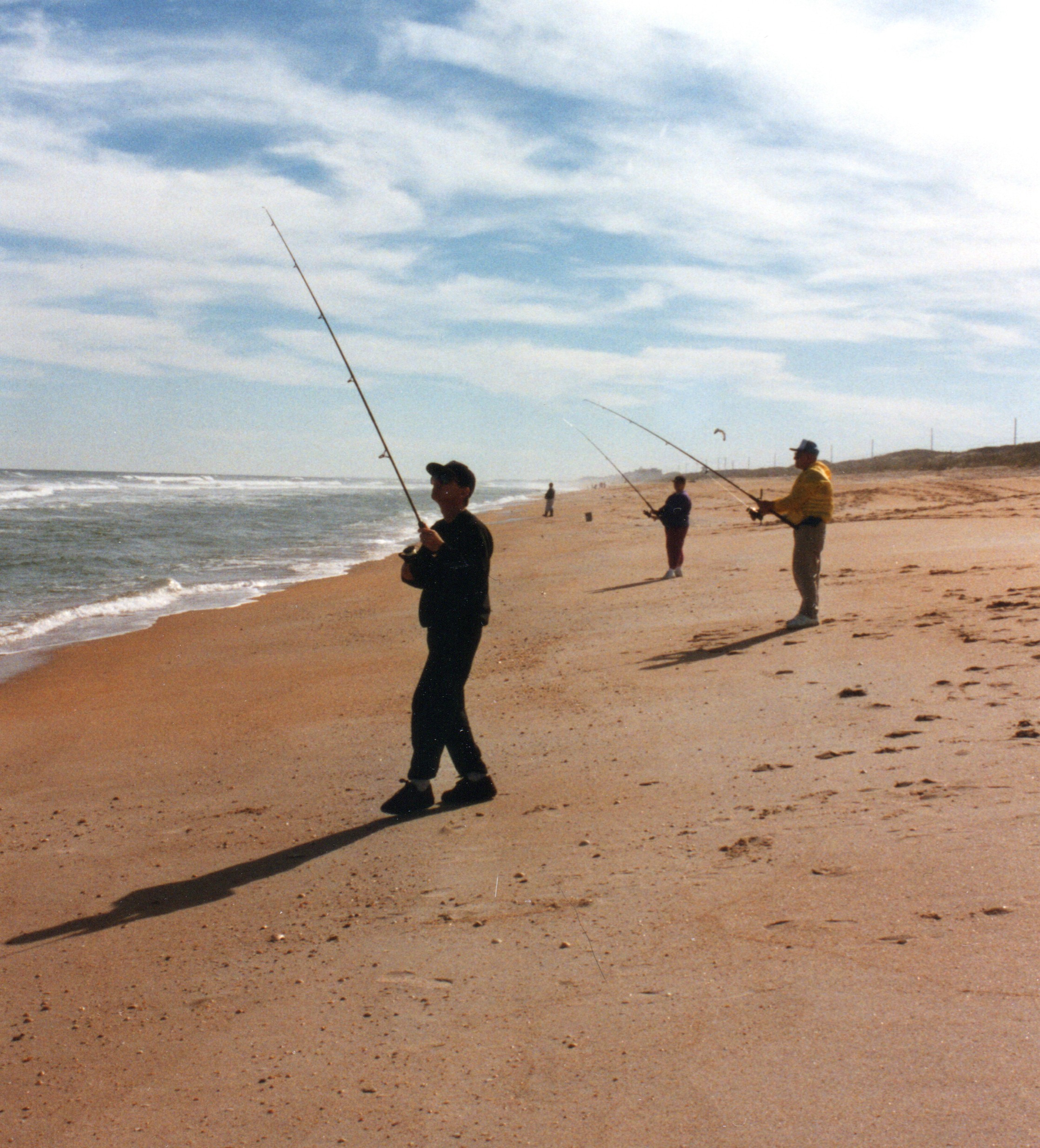 Carl pulled fishing gear from his minivan and laid the equipment on a cooler strapped to a trolley cart. Though he stood on a Florida beach, he wore a dark sweatshirt and matching sweatpants due to an unusually cold spell of weather. No matter how hot or cold, he always wore the same cap bearing the Navy logo. After securing his gear, Carl locked the van and made his way down to the edge of the surf. He pulled the cart with one hand and carried a fishing rod in the other. He picked a spot that looked promising, baited his hook then cast it into the ocean.
Charlie arrived soon after. He wore a yellow windbreaker, khaki pants, and a cap displaying the Army emblem. He exchanged hand waves with Carl then started fishing.
A little while later, Rick joined the other two men. He set his gear down a short way south from where they stood. He tipped his 'ARMY' emblazoned cap to Charlie and Carl who both tipped their hats back at him. As was their habit since they first met, the three men fished together in silence.
On their first day together at the beach, they talked a lot. Mostly tall tales about their fishing exploits. Eventually, the conversation turned to their military service. They were not surprised to find that all three served in World War II. Nor were they surprised that they all participated in the conflict in Europe. Carl asked the two army veterans where specifically they had served. After a moment of silence, Charlie replied, "Normandy." After another silence, Carl and Rick both responded, "Me too." They stood together for a few more minutes then went back to their fishing.
For several years now, the three men have come together on a Florida beach. They barely say a word to each other, but are bonded in a way no one can see or understand, unless they too had been on a beach, in France, so many years ago.